BEWARE : Apple Identity Theft is back again
If you get an email claiming to be from Apple, be very diligent in identifying the sender BEFORE you click.
Note: While this is an extremely important warning for cell phone users, the infographic in this article will not be very satisfactory. This alert is better viewed on a computer for clear details.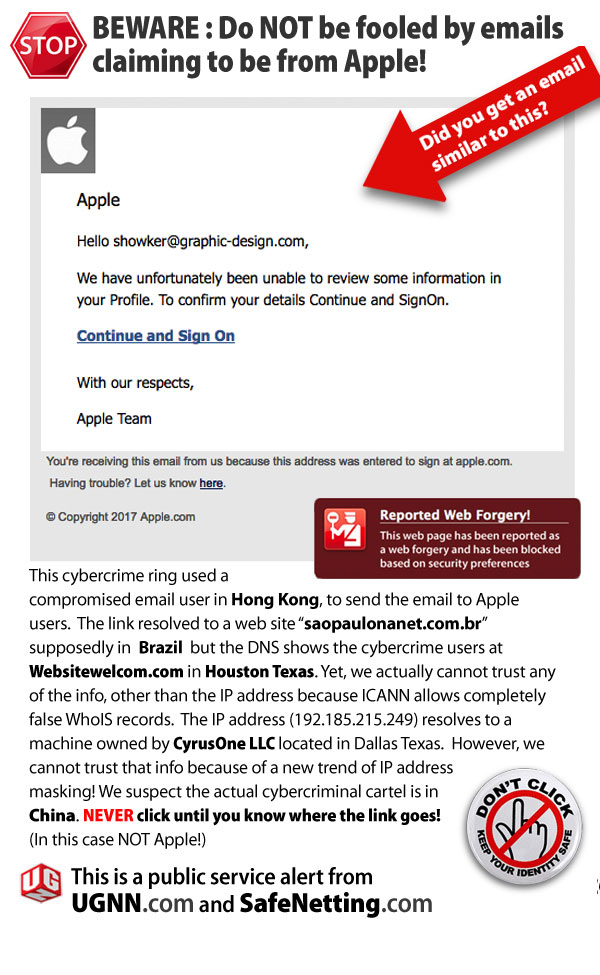 There is a second infographic that actually explains how they trap unweary users, just click here to open that graphic.
We urge you to share these with family and friends -- and, if you have a web site or a Facebook page, please post there to spread the word.
Remember, anyone who falls prey to these criminals looses their Apple account, their identity and perhaps other valuables. The more they capture, the more they'll try. Don't let cybercrime get ahead!